skip navigation
Our Services
Home
/ Our Services
We freight to all over the world The best logistic company,
FAST

and

SAFELY!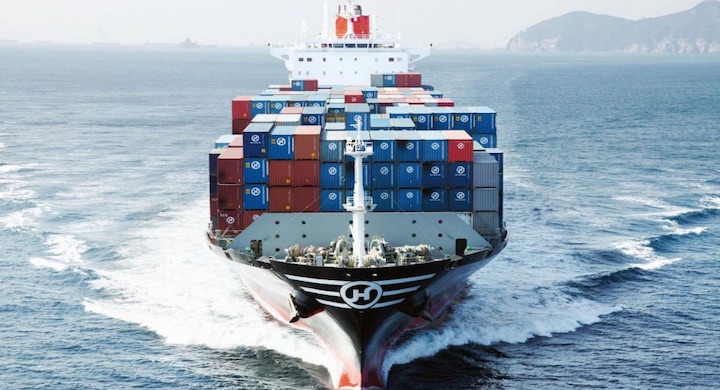 ocean freight
AIRWIN Shipping provides flexible and integrated ocean freight services. We currently hold contracts with all major shipping lines and the consolidated .we have hands on experience in vessel chartering Full container load (FCL) and Less container load (LCL).Through a single single window solution we provide full container load services. From almost any origin or destination we provide streamlined freight forwarding to book your cargo, arrange for pickup and delivery and manage the shipping documentation. Our partnership with carriers enable us to offer the right services at competitive rates. Our experience and global networks help reduce your administrative burden. Long term relationships with carriers responsible for the majority of global ocean volume mean that we can ensure the availability of space and equipment. We actively manage contracts and service levels to ensure our customers receive the best possible, reliable service at competitive rates. Present times a need for frequent small sized orders are more. Our less-than-container-load (LCL) service brings economies of scale, and the cost benefits of full container load (FCL) shipments, to shippers of LCL cargo. LCL keeps goods moving in your supply chain. Shipments can be sent as soon as they are ready rather than waiting until you have a full container.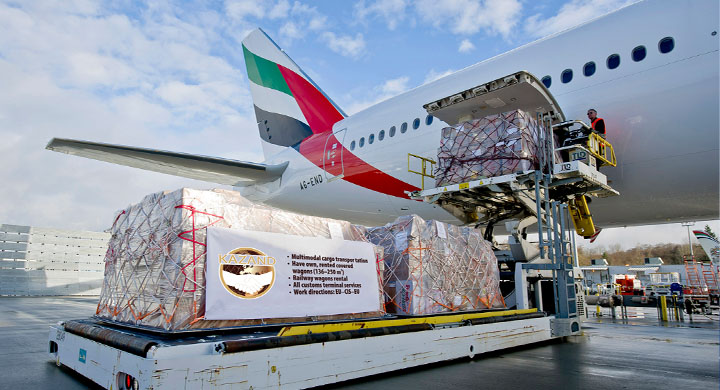 air freight
Working with carefully selected carriers, we operate with schedules on all the world's major routes so you can plan with certainty and become more efficient. We offer a range of highly flexible products which allow a choice of delivery speeds to best suit your requirements. Our flexible and diverse products, global reach & local knowledge, all delivered hassle-free by our Air Freight Experts.
A range of time-specific options from economical routing to first flight out and even Same Day, delivering reliability at the speed you need
Total flexibility over delivery choices (e.g. door-to-door, airport-to-airport) enables you to customize your Air Freight
Preferential carrier access ensures your cargo receives transit time reliability, worldwide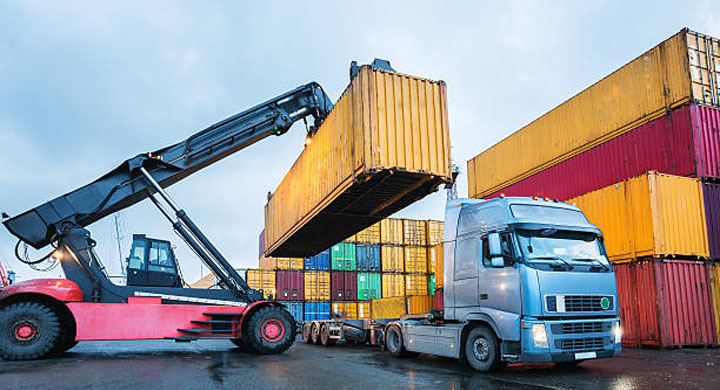 land transport
carriage of full and partial cargos by road transport. We prepare the most optimal route for cargo transportation and offer cargo warehousing and customs intermediary's services. The Company operates a large fleet of road vehicles, provides inland transportation services of cargos of different size and carries out international transportation. Cargo transportation by land is the most flexible type of cargo transportation allowing for the carriage of goods of different parameters and weight. The Company provide services of transportation of standard cargos, cargos with special requirements and dangerous cargos, carry out the assignments of transportation of foodstuffs and liquid products.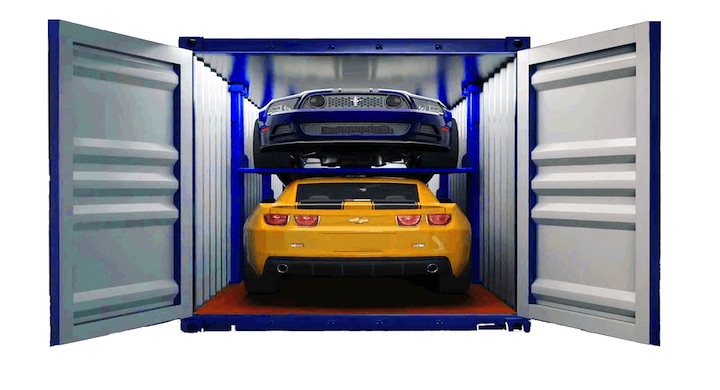 vehicle loading
we offer Advanced and Secure Loading. When loading your vehicle or equipment into ocean containers, we use only the most secure and advanced lashing techniques in the industry. Our expert crew combines wood platforms, nylon straps (rated three times the weight of the vehicle), steel chains or cables to ensure the safest loading possible. We provide full container load (3 /4 / 5 vehicles inside container), or consolidated vehicle loading, where cars from different clients are combined inside one container. You should note that the original title of the vehicle is required before your cargo can be loaded and any export documentation can be processed. (No exceptions, please.) You may include additional auto parts with the vehicle (we will list them on the Bill of Lading and Export Declaration for compliance and security reasons). Shipping multiple vehicles? We'll ensure the most cost-efficient shipping possible by loading three or four vehicles in a single 40' container. If shipping only one or two cars, we will consolidate your shipment with another client's, ensuring the most economical way of delivering your cargo to its destination.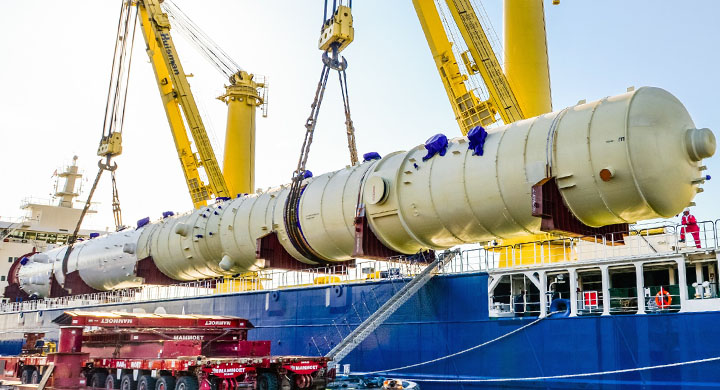 project cargo heavy lift
Airwin meets the growing demand for facilities for project cargo handling and special transport. Thanks to the wide port basins, excellent service providers, specialized terminals and dedicated staff, no cargo is too big or too heavy to handle. The port is accessible 24/7, offers a flexible fleet of floating cranes and service providers ensure rapid processing of any type of break bulk cargo. We chose the best terminals are specialized in handling Heavy Lift and Project cargo. Based on various factors, the Port Navigator will select the most suitable terminal for a specific project cargo. The search function distinguishes between quay length, lifting power, connections to the hinterland and warehouse surface area.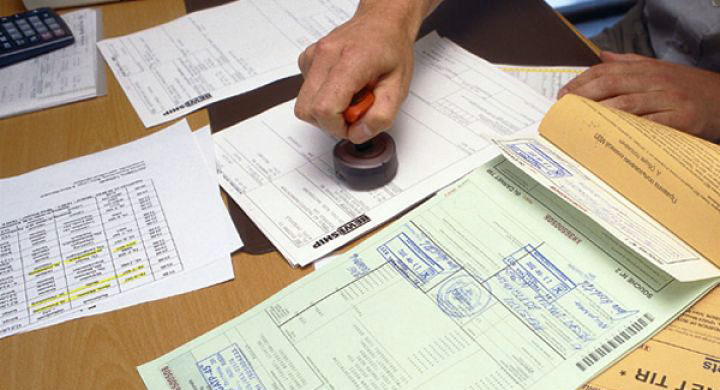 customs clearance
We'll also serve as your Export Broker, handling all necessary documentation, reporting and compliance requirements. The Customs Clearance Services offered by us supports in faster and hassle free clearance of shipment. We support and guide our clients to handle the sensitive procedure of custom clearance with taking full responsibility. We can understand that if the cargo is not cleared on-time it may result in incurring un-expected loss. We utilize our expertise and latest technology and ensure that the supply chain of our client remain compliant. Paying attention to the minute details is our hallmark and we encourage our experts to take part in different custom automated programs to enhance their skills.
Export for Promotion Zones like SEEPz, Technology Parks & Bonded Cargo
Export for garment export houses under various duty free schemes
Import/export between multinational companies with relationship between buyer & sellers
Bonding / ex-bonding of consignments
Customs clearance under high seas sales (HSS)
Personnel un-accompanied baggage
Project cargo clearances
Re-Export or Re-Import Customs Clearance
SEZ Clearance
Import clearance under customs duty exemption certificate
Export clearance under drawback / focus license
Specialist for MNC
AWS Tariff:-
Agent: 42520 - Air Win Shipping LLC

Line: AWSL - AIR WIN SHIPPING LINE

Trade Type

Tariff Category

Tariff Description (Standardized)

Tariff Description (Non-standarized/Misc)

Tariff Code

UOM

Contr Size

Cargo Type

Slabs
Single/Multiple

Slab variable description

Slab
From
Slab
To

Currency

Rate

VAT Applicable

VAT %age

Valid From

Valid To

Remarks

Export

CUSTOMS - Customs clearance/ brokerage fees

Customs clearance/ brokerage fees

AWS0117

Per Document

All - Any container size

Dry - General/FAK

SINGLE

AED

250.00

Standard rated

5%

27-May-23

Export

BOL - B/L fee

Bill of Lading issuance charge

AWS0115

Per Document

All - Any container size

Dry - General/FAK

SINGLE

AED

575.00

Zero rated

0%

27-May-23

Export

BOL - B/L amendment fee

Bill of Lading amendment charge

AWS0116

Per Document

All - Any container size

Dry - General/FAK

SINGLE

AED

150.00

Zero rated

0%

27-May-23

Export

CUSTOMS - Customs inspection fees

Customs inspection fees (Import & Export)

AWS0118

Per Document

All - Any container size

Dry - General/FAK

SINGLE

AED

300.00

Standard rated

5%

27-May-23

Export

SEAL - Seal charge

Container Seal charge

AWS0119

Per Seal

All - Any container size

Dry - General/FAK

SINGLE

AED

20.00

Standard rated

5%

27-May-23

Export

SERVICE - Use of special gear surcharge

Special gear surcharge

AWS0120

Per Container

All - Any container size

Dry - General/FAK

SINGLE

AED

625.00

Zero rated

0%

27-May-23

Export

SHIFT - Inter terminal transfer charge

Charge for Inter-Terminal transfer of Containers

AWS0121

Per Container

20

Dry - General/FAK

SINGLE

AED

155.00

Zero rated

0%

27-May-23

Export

SHIFT - Inter terminal transfer charge

Charge for Inter-Terminal transfer of Containers

AWS0122

Per Container

40

Dry - General/FAK

SINGLE

AED

255.00

Zero rated

0%

27-May-23

Export

DC - Dubai Chamber of Commerce attestation & certifications

Dubai Chamber of Commerce attestation & certifications

AWS0123

Per Document

20

Dry - General/FAK

SINGLE

AED

100.00

Standard rated

5%

27-May-23

Export

SHIFT - Inter terminal transfer charge

Charge for Inter-Terminal transfer of Containers

AWS0123

Per Container

45

Dry - General/FAK

SINGLE

AED

255.00

Zero rated

0%

27-May-23

Export

DC - Dubai Chamber of Commerce attestation & certifications

Dubai Chamber of Commerce attestation & certifications

AWS0125

Per Document

40

Dry - General/FAK

SINGLE

AED

100.00

Standard rated

5%

27-May-23

Export

THC - Terminal handling charge

Terminal Handling Charge at Port

AWS0126

Per Container

20

Dry - General/FAK

SINGLE

AED

1090.00

Zero rated

0%

27-May-23

Export

THC - Terminal handling charge

Terminal Handling Charge at Port

AWS0127

Per Container

40

Dry - General/FAK

SINGLE

AED

1520.00

Zero rated

0%

27-May-23

Export

THC - Terminal handling charge

Terminal Handling Charge at Port

AWS0128

Per Container

45

Dry - General/FAK

SINGLE

AED

1520.00

Zero rated

0%

27-May-23

Export

SERVICE - Weighment at port charge

Container weighment charge

AWS0129

Per Container

All - Any container size

Dry - General/FAK

SINGLE

AED

65.00

Zero rated

0%

27-May-23

Export

BOL - Miscellaneous

BOL SURRENDER FEE

AWS0130

Per Document

All - Any container size

Dry - General/FAK

SINGLE

AED

200.00

Standard rated

5%

27-May-23

Import

THC - Terminal handling charge

Terminal Handling Charge at Port

AWS0101

Per Container

20

Dry - General/FAK

SINGLE

AED

750.00

Zero rated

0%

27-May-23

Import

THC - Terminal handling charge

Terminal Handling Charge at Port

AWS0102

Per Container

40

Dry - General/FAK

SINGLE

AED

1210.00

Zero rated

0%

27-May-23

Import

CUSTOMS - Customs clearance/ brokerage fees

Customs clearance/ brokerage fees

AWS0103

Per Document

All - Any container size

Dry - General/FAK

SINGLE

AED

250.00

Standard rated

5%

27-May-23

Import

SHIFT - Lift on – lift off charge (TLUC)

Charge for Loading and Unloading containers To / From Trucks within Port

AWS0104

Per Container

All - Any container size

Dry - General/FAK

SINGLE

AED

314.00

Zero rated

0%

27-May-23

Import

CUSTOMS - Customs inspection fees

Customs inspection fees (Import & Export)

AWS0105

Per Document

All - Any container size

Dry - General/FAK

SINGLE

AED

300.00

Standard rated

5%

27-May-23

Import

DM - Dubai Municipality Permits and Inspections

Dubai Municipality Permits and Inspections

AWS0106

Per Container

All - Any container size

Reefer

SINGLE

AED

150.00

Standard rated

5%

27-May-23

Import

DM - Dubai Municipality Permits and Inspections

Dubai Municipality Permits and Inspections

AWS0107

Per Document

All - Any container size

Reefer

SINGLE

AED

150.00

Standard rated

5%

27-May-23

Import

DO - D/O fee

Delivery Order issuance Charge

AWS0108

Per Document

All - Any container size

Dry - General/FAK

SINGLE

AED

575.00

Zero rated

0%

27-May-23

Import

MOCCAE - MOCCAE clearances

MOCCAE clearances (Ministry of Climate Change and Environment)

AWS0109

Per Document

All - Any container size

Dry - General/FAK

SINGLE

AED

100.00

Standard rated

5%

27-May-23

Import

SEAL - Seal charge

Container Seal charge

AWS0110

Per Seal

All - Any container size

Dry - General/FAK

SINGLE

AED

20.00

Zero rated

0%

27-May-23

Import

SERVICE - Use of special gear surcharge

Special gear surcharge

AWS0111

Per Container

All - Any container size

Out-of-gauge

SINGLE

AED

625.00

Zero rated

0%

27-May-23

Import

SHIFT - Inter terminal transfer charge

Charge for Inter-Terminal transfer of Containers